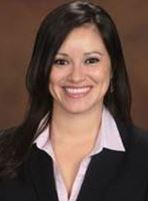 Márissa Vasquez Urias, Ed.D.
---
Marissa Vasquez Urias, Ed.D. is an Assistant Professor in the Department of Administration, Rehabilitation, and Postsecondary Education (ARPE) at San Diego State University (SDSU). Dr. Vasquez Urias' scholarly work examines factors impacting the success of male students of color, particularly Latino and African American men, in the community college. As a Faculty Affiliate with the Minority Male Community College Collaborative (M2C3) at SDSU and Project MALES at UT Austin, she is actively engaged in critical and applied research that addresses disparities in education, particularly within community colleges. In this vein, Dr. Vasquez Urias is the Managing Editor for the Journal of Applied Research in Community College (JARCC), Board Member at Large for the Council for the Study of Community Colleges (CSCC), and is an active member within a national network of professional organizations (ASHE, AERA, AAHHE, AIR) as an advocate for community colleges within the larger context of higher education.
Dr. Vasquez Urias has had the honor of being selected as a fellow for the American Association of Hispanics in Higher Education (AAHHE). Her dissertation was awarded the Citation of Distinction for Dissertation of the Year by the Council for the Study of Community Colleges, second place in the 2015 AAHHE/ETS Outstanding Dissertation Competition, and was recognized as a finalist for the 2014 ASHE Bobby Wright Dissertation of the year award. Additionally, Dr. Vasquez Urias was the recipient of the 2014 SDSU Community College/Postsecondary Education Award for Exemplary Research and Practice and the 2014 Ron Jacobs Outstanding Research Award at SDSU.
Dr. Vasquez Urias earned an associate degree from Southwestern College, a bachelor's degree in English from the University of California, Berkeley, a master's degree in Counseling with a specialization in College Counseling and Student Development from the University of San Diego, and an Ed.D. in Educational Leadership from San Diego State University.