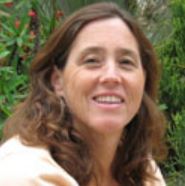 Patty Mahaffey, Ed.D.
Email: pmahaffey@ucsd.edu
---
Patricia Mahaffey, Ed. D (Patty) serves as the Assistant Vice Chancellor for Student Life at UC San Diego. Her portfolio includes the Center for Student Involvement (student organizations and Greek Life), University Centers, University Events Office, Associated Students and Graduate Student Association, Student Legal Services and ArtPower. Prior to this position Patricia served as Dean of Student Affairs at Muir College, one of six undergraduate colleges at the University of California San Diego where she had responsibilities for all aspects of student life at the college, including residential life, crisis and emergency management, student leadership programs, student activities, orientation programs and student conduct.
She earned her doctorate in Educational Leadership through a joint doctoral program with UC San Diego and California State University, San Marcos. Her dissertation research focused on the area of academic integrity.
She currently co-teaches a graduate Student Affairs capstone course at San Diego State University in their Post-Secondary Educational Leadership Program and previously co-instructed an Advanced Study in Higher Education course for the China Scholarship Council through UC San Diego Extension.
Some highlights of her university work at UC San Diego include the establishment of a Basic Needs Committee and the campus's first Food Pantry, Basic Needs Coordinator and Basic Needs Hub directed at relieving and educating the campus regarding food and housing insecurity among all UC San Diego students. She co-developed the campus's first LGBTQ Identity Housing community. She assisted with establishing the campus's inaugural First Year Experience Course, advance campus awareness and support for international and out of state students, and established a Case Management team to support students with mental health and wellness issues at all six undergraduate colleges. Additionally, she is the Producer of a major annual musical production at UC San Diego, one of the longest running traditions on campus.
Other administrative positions Dr. Mahaffey has held include serving as the Assistant Dean of Student Affairs at Muir College, the Coordinator of Student Activities at Muir College and the Coordinator of Student Development in the Department of Residential Life at California Polytechnic State University, San Luis Obispo. Her passions include family, swimming, her dog, paddle boarding, cooking, reading, and anything that takes her outdoors!