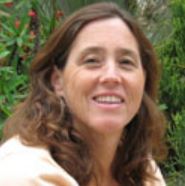 Patty Mahaffey, Ed.D.
Email: pmahaffey@ucsd.edu
---
Patricia Mahaffey currently serves as the Dean of Student Affairs at John Muir College at the University of California San Diego. Along with a dedicated team of student affairs professionals her work involves creating an inclusive, vibrant and sustainable community that fosters the holistic development of all Muir students. Prior to serving as the Dean of Student Affairs, she served as the Assistant Dean of Student Affairs and the Coordinator of Student Activities at Muir College. Prior to UC San Diego she served as a Coordinator of Student Development in the Department of Residential Life at California Polytechnic State University, San Luis Obispo where she was also adjunct faculty in the College of Education.
Patricia (Patty) holds a doctorate in Educational Leadership through the joint doctoral program with UC San Diego and California State University, San Marcos, a Master's in Education from California Polytechnic State University, San Luis Obispo and a Bachelor's of Education from the University of Arizona. Areas of research interest include the experience of learning connected to an academic integrity violation, college student development, organizational leadership, the internationalization of colleges and universities, and student leadership development. Her passions include family, swimming, cooking, reading, her two dogs and anything that takes her outdoors!