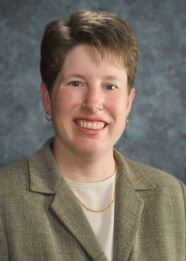 Sherry Mallory, Ph.D.
Phone: (858) 534-1578
Email: slmallory@ucsd.edu
---
Sherry Mallory serves as the Dean of Student Affairs for Revelle College at the University of California, San Diego. Before arriving at UCSD in 2012, she was the Associate Dean of Students at Western Washington University and served an adjunct instructor in the Student Affairs Administration program, teaching the capstone seminar - Current Issues in Student Affairs and Higher Education. Prior positions at Western Washington University, the University of Arkansas, and the University of Arizona include Special Assistant to the Vice President for Student Affairs, Assistant to the Vice Chancellor for Student Affairs, and Director of Research and Assessment for Student Life. She holds a Ph.D. in Higher Education from the University of Arizona and a B.A. in Psychology from the University of California, Santa Cruz.
Sherry is an active member of NASPA: Student Affairs Administrators in Higher Education. She has served on the NASPA Board of Directors, as Chair of the Public Policy Division; as national Co-Chair of the Women in Student Affairs Knowledge Community; on the planning committees for the 2002, 2009, and 2013 national conferences; as a member of the Region IV-W, V, and VI advisory boards; and on the Editorial Board for the Journal of Student Affairs Research and Practice. Her professional interests include legal and public policy issues, the factors that play a role in student success, and involvement in professional associations.